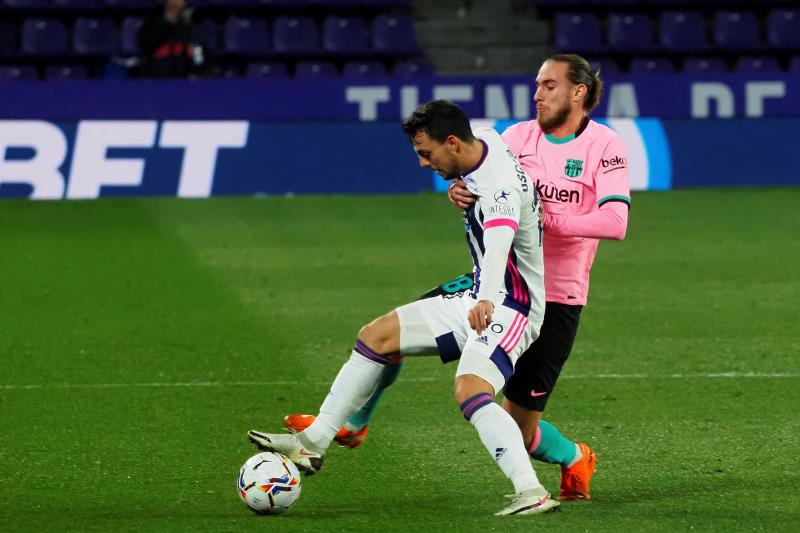 Five La Liga clubs and two Bundesliga teams in the race for Mingueza
Mingueza assumed that he will not continue at Camp Nou. Barca have no place for him in the 2022-23 season and the club are looking for a destination for him. He has lots of options.
'Mundo Deportivo' claims that up to seven teams requested Barcelona for the midfielder. Five of them are from LaLiga and two others from the Bundesliga.
In Spain, Mallorca, Celta, Elche, Getafe and Valencia everyone would have a place for him. Each of these options would be to Mingueza's taste, whose priority is to continue playing in La Liga.
In Germany, Hoffenheim and Eintracht are also tracking the Spaniard. According to the same source, he also has a club interested in him in Serie A, although they don't specify which one.
Mingueza has a contract until 2023 and will take his future serenely. He does not want to rush anything: whatever he decides, he wants to think about it carefully.
The problem Barca face in finding a way to get him out, 'Mundo Deportivo' report, is that the club asking price of 5 million for him makes things difficult. There are few teams in La Liga, specifies the newspaper, which are ready to pay this figure for Mingueza.
Spanish clubs are aware of Barcelona's financial situation. For this reason, more than one prefers to wait for the Catalan club to be in a hurry sell and make a cut in his asking price.