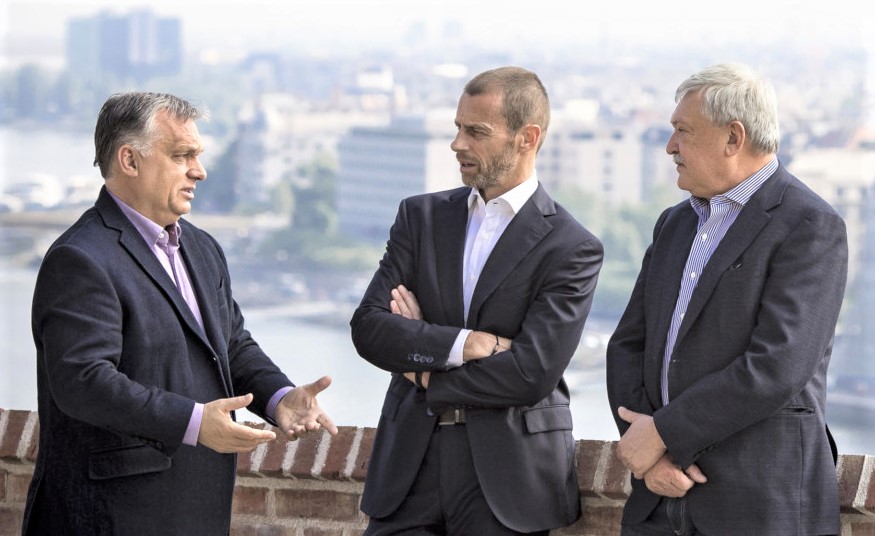 Hungary's last enemy – UEFA, the governing body of European football
On 9 July, the UEFA Ethics and Disciplinary Review Body issued a statement relating to the events of the EURO 2020 group matches. Hungarian fans exhibited "discriminatory behavior" And Article 14 (2) of the Disciplinary Rules was violated.
The Hungarian Football Association was ordered to play its next three matches as the host association behind closed doors and was also fined € 100,000. Hungarians must display a banner with the words "#EqualGame", with the UEFA logo on it.
List of offenses:
During the Portugal game, the Hungarian Ultras displayed an "ANTI-LMBTQ" sign and chanted "Cristiano homosexual".
Against France, they ridiculed the Black Lives Matter movement with a molino and greeted the French guest players with a song "bonjour French homos".
During the match against Germany in Munich, they displayed an "LGBT Nein, Danke" sign while chanting the anthem "Deutschland, Deutschland homosexual" during the hymn.
You would expect the Hungarian government and sports leaders to speak out vigorously against the racist, anti-Semitic and homophobic tendencies of the well-organized football fan clubs, the so-called "Ultras". Not at all.
Hungarian Foreign Minister Peter Szijjártó has attacked UEFA. "The committee that makes such a decision is a pitiful and cowardly body. They should be ashamed of themselves, "wrote on his Facebook page. Mr. Gyula Budai, Fidesz deputy went further, he said that the leadership of UEFA is not suited to lead the organization
The president of UEFA is Aleksander Čeferin, a Slovenian lawyer and good friend of Budapest. Orbán's attack dogs never mention Ceferin's name.
The Hungarian Football Federation is headed by a Hungarian oligarch, Mr. Sándor Csányi, close to the Orbán regime. Csányi is an opaque and "godfather" figure. He has run Hungary's largest OTP bank with a firm hand for the past 30 years and is a member of the UEFA Executive Committee.
Csányi is well aware of the close ties between Orbán's circles and Hungarian far-right footballing crowds, yet the Hungarian billionaire has not protested against the Orbán government's attacks on his own organization. He is currently UEFA vice-president.
I expected him to immediately condemn Foreign Minister Szijjártó and MP Budai for their unprecedented comments. But this is impossible in the Hungarian mafia world, the powerful mixture of far-right propaganda, economic interests, football politics and uncontrollable fan clubs, the "Ultras".
György Lazar