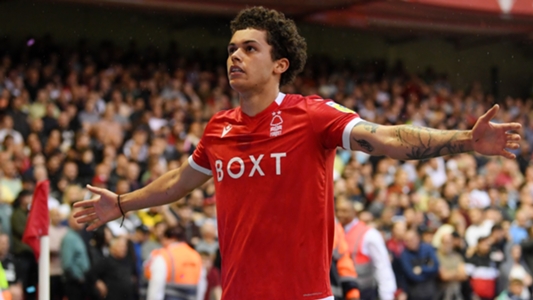 Michael Owen: Nottingham Forest 'could do well' in Premier League
Michael Owen has "a funny feeling" about Nottingham Forest.
The club are just three games into their first Premier League campaign since the late 1990s, following a successful promotion from the Championship last term. And Owen said on The DAZN Football Show that of the three promoted teams, Forest is his sentimental choice to stay up.
"I have a funny feeling about Forest," Owen said.
"It's a club, it's a city, absolutely bouncing back."
Forest secured a Premier League place via the playoffs, joining second-tier Fulham and Bournemouth. While the latter two clubs have recently bounced back and forth between the two divisions, Forest are getting a taste of the top flight for the first time since 1999.
Owen hopes they stay there a while longer.
"When I was growing up they were a mainstay," the former England international said of the club which won back-to-back League Cups in 1989 and 1990 and were FA Cup runners-up in 1991.
"I mean, it was a club that when I grew up there was no doubt that they were in the top league.
"And I think this city is absolutely bouncing back that they're back now. So that's great and I think they could do well, actually.
"It could be a struggle for Bournemouth and Fulham but I don't know, hopefully Forest will do well enough."
Despite having a sentimental favorite in the relegation battle slated for the end of the 2022/23 season, Owen noted the harsh realities facing newly promoted sides in the English top flight.
Simply put, teams going up are immediately favored to go down.
"When you look at relegation, the eyes are immediately drawn to the three [teams] going up because it's really hard, and inevitably one or two of the teams that went up come down," he said.
"But it's interesting. There's a gap between the Premier League and the Championship.
"I hope one or two of these teams can stay up because we talked about the title race last season, but the relegation battle was also amazing. It was great. So I think at all ends of the table, we want competitive football."