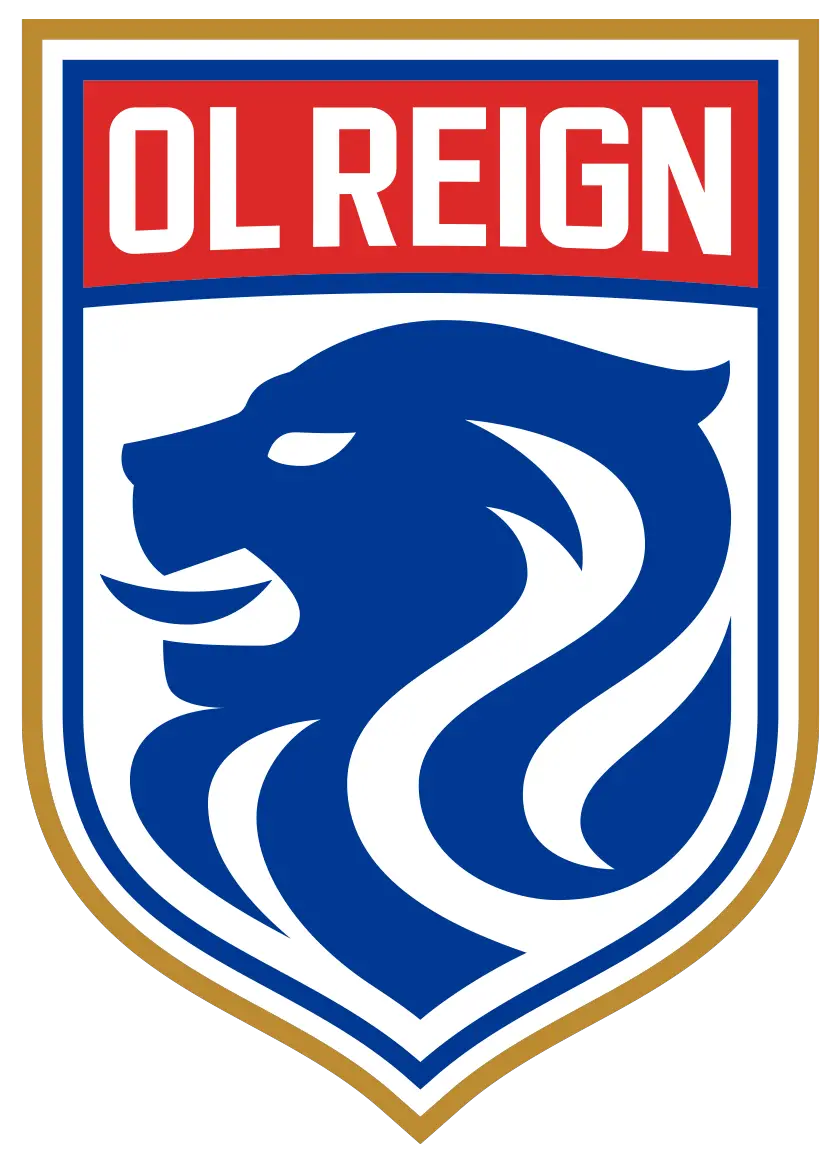 Sisterhood of Soccer: OL Reign welcome UEFA Women's Champions League winner Olympique Lyonnais
July 27, 2022 – National Women's Soccer League (NWSL) – OL Reign Press release
SEATTLE, WA. – OL Reign today announced a series of American events with sister team Olympique Lyonnais (OL) that bring together two legendary clubs that share a culture of winning, and, most importantly, two clubs on a mission, embracing football feminine as a force for good by empowering women and girls around the world. The clubs are both owned by OL Groupe, which acquired Reign in 2019.
OL arrive in Seattle on August 13, and will be honored at a halftime ceremony during the Reign's August 14 game against NJ/NY Gotham FC. OL will then travel to Portland, Oregon, where they will face Chelsea FC in the first round of the Women's International Champions Cup tournament on August 17. OL Reign will travel to Louisville, Ky. to compete in the Women's Cup.
"We are delighted to strengthen our unity by welcoming Olympique Lyonnais to Seattle," said Vincent Berthillot, CEO of OL Reign. "These world-class players embody the mission and the will to win that have inspired football fans around the world, from Seattle to Lyon. Together, our clubs are playing for future generations of women and girls who will know what it's like to be. a champion: winners on the pitch and advocates for a more inclusive and sustainable world off the pitch."
"Bringing these two incredible teams together in Seattle is an opportunity to celebrate our commitment to women's football and our commitment to gender equality," said OL international women's football manager Sophie Sauvage. . "Football is for everyone and this belief has driven us for two decades. We are delighted to extend a bold strategy and deepen our investment in both cities, starting with the academies."
Fans recognize a diversity of global superstars and Women's World Cup stars on both lists, but their impact together, and with the support of OL Groupe, sets them apart beyond statistics and records. Both teams are made up of legends and historic changemakers who lead with their values. Together they are building the future of women's sport, inspiring people every day with their voices and actions, reinforcing the lasting impacts of fair play, sisterhood and hard work.
The OL family includes some of the most famous and awarded players and managers in the world. In 2019, Reign striker Megan Rapinoe won the Ballon d'Or; in 2018, it was awarded to Ada Hegerberg of OL. Reigning head coach Laura Harvey won the National Women's Soccer League (NWSL) Coach of the Year award in 2014, 2015 and 2021. Lyon head coach Sonia Bompastor is the only woman to having won the UEFA (Union of European Football Associations) Women's Champions League as both a player (2011, 2012) and a coach (2022).
OL have won 15 league titles since 2004 and won a record 8th UEFA Women's Champions League this year. In his first nine seasons, OL Reign won the NWSL Shield twice and made five playoff appearances.
The international sorority shared by OL's women's teams is unlike any model in professional sport. Clubs are true peers and aim to foster opportunities within the group. After several OL Reign players trained in Lyon in 2020 (including Bethany Balcer and Sofia Huerta), France's top scorer (all genders combined) Eugénie Le Sommer, Dszenifer Maroszan and Sarah Bouhaddi spent the 2021 season playing for OL Reign in loan from OL. .
The common history between the clubs had already started when Megan Rapinoe played with OL in 2013 and 2014. Wales' top player and OL Reign legend Jess Fishlock spent the 2019 season playing for the club. 'OL, bringing their European Championship experience to the NWSL and winning the league's highest accolade last season, Most Valuable Player. The international exchanges don't stop there, OL's last championship team was made up of USWNT stars Lindsey Horan and Catarina Macario.
"By joining OL Reign, I was able to bring the experience I had gained at OL, but also bring to myself and the team everything that Reign could bring us," said Le Sommer. . "Knowledge comes from sharing. By bringing together two of the best teams in the world, OL have developed a unique platform in women's football. I am very happy to be back in the United States this summer with OL and to have the chance to spend a few days in Seattle and see my teammates."
Their shared vision also extends off the pitch. Both clubs act as pioneers and are ready to lead change to generate a positive impact on society and the environment. Through individual player efforts, changes to team operations and the support of new partnerships, both clubs have made great strides towards building a better future.
Further details of media opportunities with teams and players will be announced ahead of OL's arrival, including a half-time ceremony during the match on August 14 and a photo opportunity in the lobby of Lumen Field with their Champions League trophy from capturing the 2022 UEFA Women's Champions League Title.
• Discuss this story on the National Women's Soccer League message board…
The views expressed in this release are those of the organization that issued it and do not necessarily reflect the thoughts or opinions of OurSports Central or its staff.
report this ad