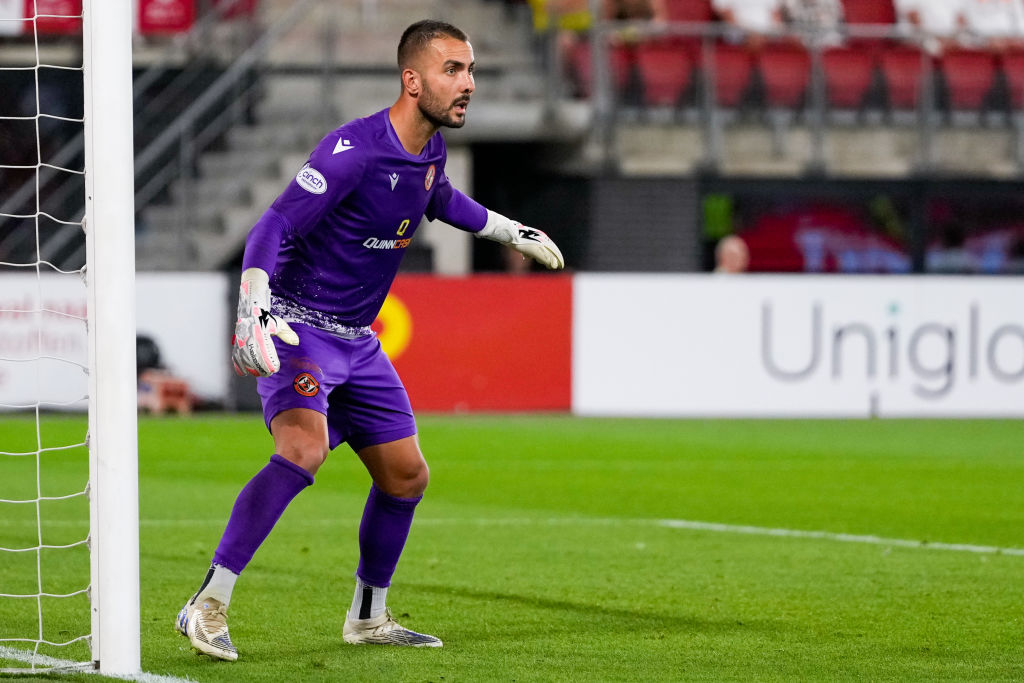 The downside of future Socceroos playing in the Scottish Premier League – FTBL
On the plus side we have Kye Rowles, Cam Devlin and Nat Atkinson with Hearts… Keanu Baccus and Ryan Strain tearing it up at St Mirren… Martin Boyle returning to his beloved Hibs and Aaron Mooy earning (occasional) rave reviews at Celtic of Angel.
All of these players are either Socceroos or potential Socceroos with their eyes on the World Cup. (Although Devlin will waste his silly red card overnight.)
But there are others.
Two players in particular must already be wondering if they made any big mistakes leaving Oz for Alba, and both came from the Mariners.
The first is Mark Birighitti who went to Dundee United.
Birraz was (in my opinion) the best goalkeeper in League A of the last two years. He was huge for the Mariners and instrumental in their success after years of being forgotten in the Finals.
I would have said that he had a strong chance of making the World Cup squad and that a move to a European club (first choice) would surely help his prospects.
The problem is that Dundee United are a basket case. Their defense and midfield are non-existent – ​​they might as well call themselves the red carpet because after the Europa League opener against AZ Alkmaar (where Birraz did pretty well) they just lay down and have left Birraz completely exposed to wave after wave of attack.
He was dropped after a seven-goal thrashing, in which I would have said only one was (maybe) his fault. His replacement has since scored plenty of goals – nine against rampant Celtic. To be fair to Eriksson, almost none of this was his fault, but Birraz is a great keeper and shouldn't have been let down in the first place.
Of course, playing in goal is so much about 'trust'. Once lost, it's hard to go back, so maybe dropping it was the right temporary decision.
But to make matters worse, it appeared on Instagram that Birraz liked a post from Joe Hart (Celtic) celebrating twin hattrick heroes Kyogo and Abada. The "like" was deleted but not before it caused a huge rift between Birraz and the fans. He is now listed as 'injured' and hasn't featured at all in their last games – not even on the bench.
The future is bleak and just a few weeks ago he had a very good chance of going to the World Cup. His place in the WC, in all likelihood, will henceforth be taken by Mitch Langerak who has returned from the obscurity of the NT.
The other player who could spoil his SPL decision is Lewis Miller (Hibernian FC).
Lewis had a fabulous last season for the Mariners – excelling in the right-back position – and also had good judges who branded him as a bolter for Qatar. He faces very good players (Fran Karacic and Nat Atkinson – and also Ryan Strain) but offers a lot in attack and defense.
Unfortunately, Hibs already has a great right-back (Cadden) and in Miller's very limited minutes so far, Cadden hasn't been substituted but sent further forward. He is (along with Martin Boyle) one of Hibs' best players, so Miller is against him to take his place. Sort of like Homer trying to outrun Daryl Strawberry. (search it on google)
Ironically, part of the reason Miller left the Mariners was because he wanted to play center back. If so, he will never have a better opportunity.
Hibee fans are clamoring for decent centre-backs (as is Birraz, no doubt) and were disappointed they didn't get any in the last transfer window. Lewis Miller is a big, strong player – good in the air – fierce in the tackle – who has all the attributes to succeed in the middle of defence.
Remember, learning a new job at a professional level is a big ask. I suspect he has already lost any chance of going to the World Cup, but he can still be a success at Hibs. He's easily good enough for the SPL and the Hibs need players. It's time to knock on manager Lewis' door.
It may be over for Birraz, which is a shame. What made him love enemy positions in a country where the passion for football is burning and where the fans have very long memories?
He must leave Scotland as quickly as possible.
Adrian's books can be purchased at any good bookstore or via alchemy ebook. His first science fiction novel (Asparagus Grass) will be published by Hague Publishing in early 2023.