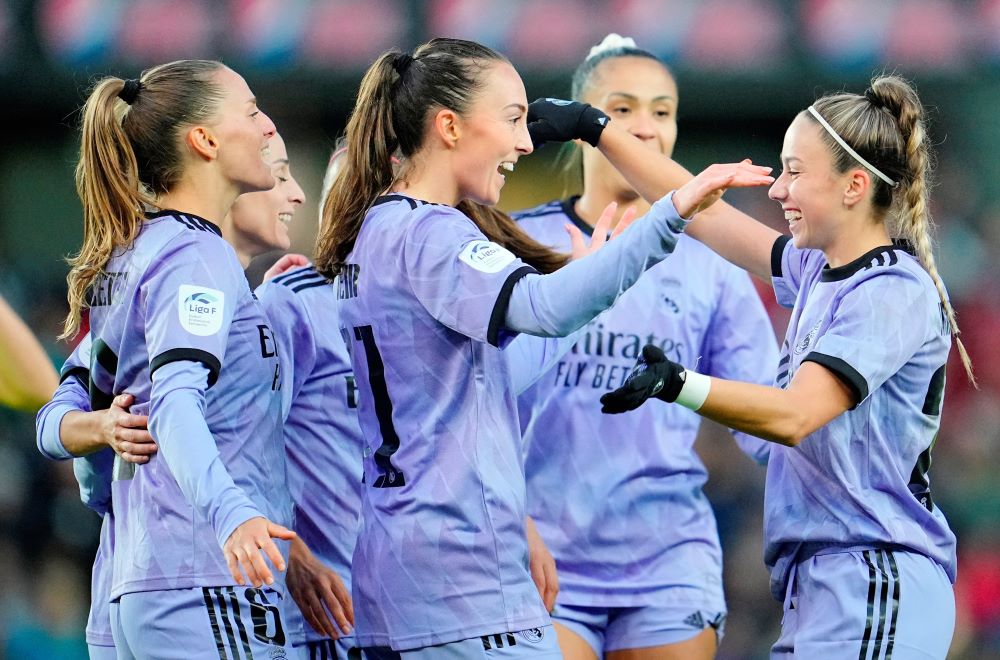 UEFA Women's Champions League: Weir double helps Real Madrid win away
The first legs of the UEFA Women's Champions League second round ties featured a brace for Real Madrid's Caroline Weir at Rosenborg, as well as late wins for PSG and Roma.
Champions course
Kharkiv 1-1 Vllaznia
SFK 2000 Sarajevo 0-7 Zürich
KuPS Kuopio 0-1 St. Polten
Value 0-1 Slavia Prague
Brann 1-1 Rosengard
league path
Paris Saint-Germain 2-1 Hacken
Rosenborg 0-3 Real Madrid
Sparta Prague 1-2 Roma
Roma came from behind to leave Sparta Praha winners 2-1, Lucie Martinkova's goal was answered by Elisa Bartoli, before Emilie Haavi's 90th-minute decider.
Kadidiatou Diani grabbed a late winner for PSG, after Häcken's Marike Bergman-Lundin canceled out Lieke Martens' opener.
Svava Ros Gudmundsdottir had Brann in front for most of the game with Rosengård but Olivia Holdt scored with twelve minutes remaining to earn a draw.
Vllaznia also drew 1-1 away with Kharkiv, with an effort from Megi Doci bringing an answer from Roksolana Kravchuk for the Ukrainian side.
Tereza Kožárová scored the game's only goal as Slavia Praha won at Valur, Mateja Zver scored to give St. Pölten the win at Kuopio.
Caroline Weir netted a brace in Real Madrid's 3-0 result at Rosenborg, Athenea del Castillo their other goalscorer.
Fabienne Humm scored a hat-trick in Zürich's 7-0 win at Sarajevo, which sent off Amira Spahic in the 76th minute.
The return matches will take place next Wednesday or Thursday.
DAZN agrees to broadcast BWSL and Women's FA Cup overseas
Would you like to read more women's football news like this? Sign up to receive the She Kicks women's football newsletter