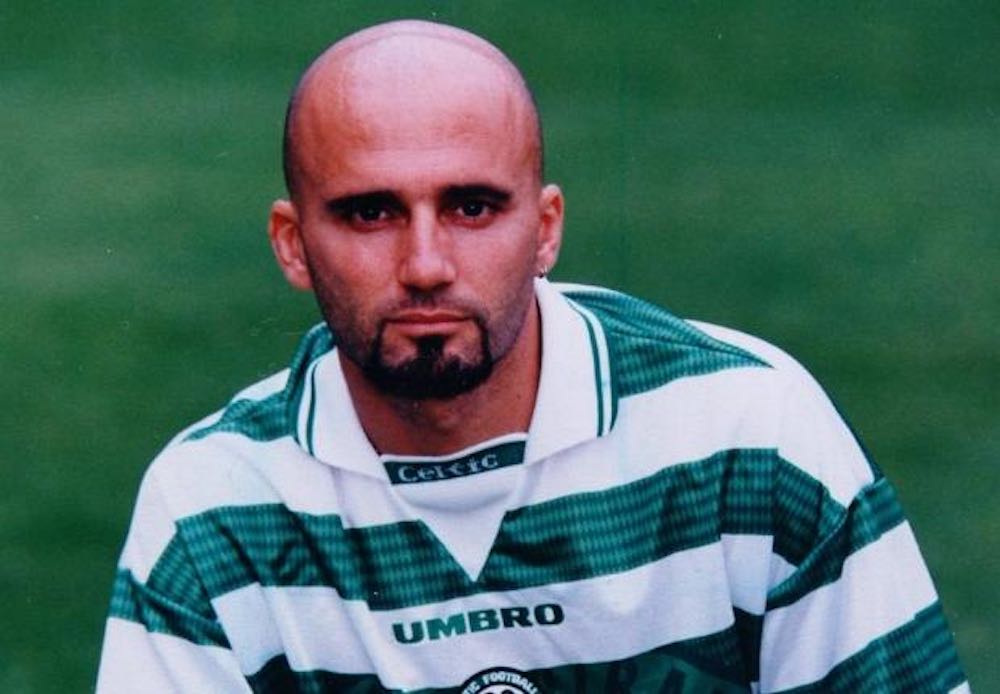 Enrico Annoni on his title with Celtic and playing for Torino & Roma
An interview with Enrico Annoni by Callum McFadden for Wireless.
---
You are part of the Turin Hall of Fame having won the Coppa Italia and finished second in the UEFA Cup during your time at the club. What are your vivid memories of your time at the club?
"My best memories in Turin are the semi-final of the Uefa Cup played in Madrid, the final of the Uefa Cup played in Turin and the semi-final of the Italian Cup played in Turin.
"Oh yes, and after eliminating Juventus, before going to win the Italian Cup in Rome, against Rome. Beautiful memories."
---
You joined Roma in 1994 and played under Carlo Mazzone. You finished 5th in your two full seasons at the club. How did you experience your stay in Rome compared to Turin?
"I arrived in Rome a year late – because I should have gone to Rome the year before to sign with Lazio, then luckily the Turin president wanted me to stay another year, and I was happy to say yes.
"The difference between Rome and Turin was huge, if we talk about the city.
"Instead, if I compare the two clubs, in Rome at that time we had to fight to win the league, unlike Turin which had entered a series of corporate problems.
"At the beginning, I had some difficulties integrating into the Roma environment (club, supporters, etc.) but since then it has always been a crescendo.
---
You joined Celtic in 1997. What was your first impression of Scotland and Scottish football?
"When the rumor that there might be the possibility of having an experience abroad, especially in Scotland, reached me, I immediately said yes.
"Then I went to Glasgow to visit the city and at that point I was more and more happy to start a new adventure abroad, but above all: with a massive club like Celtic."
---
You played in the team that has stopped ten times in a row and that Celtic fans around the world remember for that feat. What are your lasting memories from this season?
"It was amazing. I had the chance to play in this team with many players from different nations, with wonderful fans.
"Having stopped the 'Ten in a Row' I can only have wonderful memories that I will never forget, such as the tension and the awareness that we would have been the strongest in the last game which sanctioned our victory, if we had beaten St. Johnstone and would have stopped Ten in a Row.
"Doing it was very special. Something I will never forget.
---
You left Celtic for personal reasons. How proud are you of your time at Celtic Park overall?
"I left Celtic because I had discussions with the manager and I didn't feel good about it anymore.
"I am very proud to have played for Celtic and especially to have been able to give all my experience. I'm in love with Celtic fans, I definitely left a piece of my heart in Glasgow.
---
Last but not least Enrico, who are the best players with whom you have played in your career and why?
"Well, in my long career there have been a lot of strong players. If we want to name a few, I can say [Walter] Casagrande, [Abel] Balbo, Aldaïr, [Francesco] Totti, [Henrik] Larsson. All amazing footballers.